2805 El Camino Ave / Sacramento 95821
916 488-1522

COME WORSHIP WITH US
Bible Study 9:00 am Worship 10:30 am

Our Vision:
To be a family of love reaching up to God and out to the world through effective worship, Bible study, outreach, mission support and ministry to the needy.
Our Aim:
To ensure that every aspect of the life, purpose, and work of our church will reflect and facilitate ...


What's happening [March 4 - 10]
Set your clocks ahead one hour on Saturday, March 10th
---
Sunday's Message
March 4, 2018
WALK IN THE LIGHT OF RIGHTEOUSNESS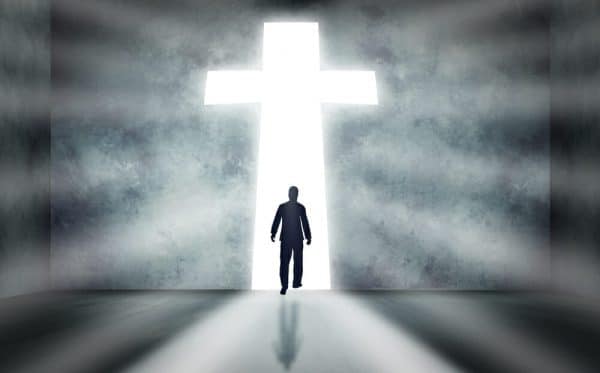 A kid in Minnesota wrote a prayer that begins:
Now I sit me down in school
Where praying is against the rule
For this great nation under God
Finds mention of him very odd.

If Scripture now the class recites
It violates the Bill of Rights.
And anytime my head I bow
Becomes a Federal matter now. …

We can get our condoms and birth controls,
Study witchcraft, vampires and totem poles
But the Ten Commandments are not allowed,
No word of God must reach the crowd. …

It's scary here I must confess,
When chaos reign the school's a mess.
So, Lord this silent plea I make:
Should I be shot, my soul please take.

Is it any wonder sin is so rampant in our society? This Sunday I'm preaching on "Walk in the Light of Righteousness" from Matthew 5:13-20. Jesus' Sermon on the Mount was showing that he was the person that Moses said would come to whom Israel must listen (Deuteronomy 18:15). As Moses gave the Old Covenant from barren Mount Sinai to the twelve tribes, Jesus brought the teaching of the New Covenant from a green mountain overlooking the blue Sea of Galilee to his twelve disciples. Jesus quoted the law ("You have heard it said") and then gave a new law ("But I say unto you"). This law was even more moral than the old law, because the new law comes about when we receive the Spirit and let him live through us (Acts 1:4-5).

Won't you let the Spirit live through you so your righteousness can exceed the righteousness of the scribes and Pharisees (Matthew 5:20)? It's frustrating to be good on our own power, but when we let Jesus be good through us it's like soaring on eagles' wings over green mountains and blue seas!
With love in Christ,
Dr. Jim Meek
---
BIBLE STUDY & WORSHIP SCHEDULE


Sundays 9:00 am
Bible Study for all ages

Sundays 10:30 am
Worship Celebration

Sundays 11:00 am
Children's Church

Wednesdays 6:30 pm
Bible Study for all ages

---

SERMON LIBRARY MINISTRY
Each Sunday our services are recorded on DVD and can be purchased for $5.
Call Jim Moore at (916) 966-2895 or the church office at (916) 488-1522.
---

Click to view ►ACTIVITIES CALENDAR
Highlights of activities coming your way soon.

Mar 3 Men's Prayer Breakfast 7:00 am
Mar 4 Church Council Mtg 6:00 pm
Mar 5 Women of Courage Bible Study 6:30 pm
Mar 8 Long Range Planning Mtg 5:30 pm
Mar 8 Nominating Committee Mtg 6:30 pm
Mar 10 Church Yard Sale 7:00 am
Mar 10 Women's Breakfast 8:30 am
Mar 11 Teacher's Mtg 5:30 pm
Mar 17 Workday @ Raifords 9:00 am
Mar 17 Family Game Night 5:00 pm
FRIDAY WEEKLY VISITATION
Each Friday from 3-5 pm Pastor Jim will lead a visitation team out into our community. If you are interested in joining us, show up at the church office no later than 2:50 pm.
VACATION BIBLE SCHOOL JULY 9-13
click here l► Volunteer To Serve
areas of need: TEACH, CRAFTS, SNACKS, RECREATION, MUSIC
TAKE THEM A MEAL
for Bill & Betty Raiford
Click Here ►www.TakeThemAMeal.com/XBKI2739
---

For your convenience, you may use your digital device to view this Sunday's bulletin.
click►Bulletin

Looking For A Bible Study?
click►BIBLE STUDY GROUPS

Remember to support your church financially.
click►Give from a Grateful Heart

---

WE ARE STARTING A LIBRARY MINISTRY
---
FROM YOUR YOUTH DIRECTOR


PULSE YOUTH UPDATE:
Message from the Youth Leader:
The premise of the Book of Job is a bet between God and Satan over the faithfulness of the man Job who had lived a blameless life and been rewarded accordingly. Satan bets that if Job lost everything that Job would "curse [God] to his face" (Job 1:11), and God takes him up on this bet. As a young adult I always had trouble with the idea of God so carelessly allowing Job's misfortune for the sake of a petty bet with Satan. Did God care so little for Job that he would allow this suffering to occur over a bet? This seemed like the Greek and Roman "gods" who's feuds caused famines and floods, not the all-loving God of the Bible. How could God allow an upright and righteous man to suffer?
Our study last night focused upon the answer God provides to this question. God responds to Job by asking how much Job knows; how broad is Job's awareness; is Job in any position to make the claim that God was the cause for his misfortune. If God operated with instant and severe justice for all the crimes committed against him, would any of us still be alive? God wants for all his creation to choose Him and provides many second chances for this to occur. All the while, bad decisions are still made, natural disasters still occur, Satan is still at work, and the consequences for these actions harm the good and evil alike. God's creation is composed of a complex set of relationships that we will not understand until we ask Him in heaven. What God asks for us to do now is to trust that He is in charge, and that he "works for the good of those who love him, who have been called according to his purpose." (Romans 8:28)
Upcoming Lessons:
Sunday 3/4: Luke 8:26-39: Is knowledge equal to faith?

Wednesday 3/7: Psalms: Where to you get your delight?
Event Updates:
2/16/2018; Family Game Night!

3/30-31/2018, "Exit" the Lock-In!
Prayer Requests:
"God [please] grant me the serenity to accept the things I cannot change, courage to change the things I can, and the wisdom to know the difference." I ask that you would pray this prayer for myself, my leaders, my students and their parents that we may all be grow as God wills.
Greg Horton
Youth Director
---
---
LOOK AND SEE WHAT'S GOING ON
---
---
MEN'S BREAKFAST
MARCH 3 2018
7:00 am
Fellowship Hall
Bacon, Bacon, Bacon; Come Join the Fellowship!
---
CHURCH COUNCIL MEETING
MARCH 4 2018 All Staff, ministry directors and committee chairpersons
are invited to the Church Council Meeting March 4, at 6:00 pm in Suite E.
---
YARD SALE FUNDRAISER
MARCH 10 2018
7:00 am - 12:00 PM

We are collecting donations for the YARD SALE FUNDRAISER we are having to help support our VBS & Mexico Mission Trip. Contact Kris Reyes (916) 559-2414 or Jafet Estevez (916) 223-6524. Donations will be collected and stored in the room off the Chapel (room 303).

---

lADIES FELLOWSHIP BREAKFAST
MARCH 10 2018
8:30 am
Fellowship Hall
Easter Egg Hunt. join the fun!
---
FAMILY GAME NIGHT
MARCH 16 2018
5:00 pm
Fellowship Hall
Meal and snacks will be provided by Pulse Youth Ministry.
---
WORKDAY member ministry
MARCH 17 2018
9:00 am
Bill Raiford's Residence
For our church workday we will meet at Bill and Betty Raiford's house, 10011 Vanguard Drive, Sacramento 95827 on Saturday, March 17, at 9:00 am. We will concentrate on clearing out their backyard, but there may be other ways we can help in the front yard and inside the house. We will carry things to the dump, but we'll also do some yard maintenance. We need lots of help, so please join us. You can bring yard cleanup tools or just come. There will be something for everyone. Call Jim Meek at 925 784-0402 if you have questions.
---
CAMP ALTA RETREAT
for Ladies & Teen Girls

THE WOMEN GOD SEES
April 6-8, 2018
$150 per person
Contact Tenille Stewart for more details
(707) 287-7309 or register online at www.sacbaptist.org
---
---
I Will Offer to God My Spiritual Worship with My Financial Gifts
---
---
This same God who takes care of me will supply all your needs according to the riches in Christ Jesus. Philippians 4:19
---
Remember to support our Southern Baptist work with your financial gifts as well as through prayer. Strengthening the souls of the disciples, encouraging them to continue in the faith and saying that through many tribulations we must enter the kingdom of God. Acts 14:22
California Southern Baptist Convention► NEWSLETTER

Bill Agee offers "Insight" for CSBC ministry
Reach your community with literacy missions
CSBC offers vision insurance coverage

Sacramento Region Baptist Network ►NEWSLETTER
4th Quarter Giving from SRBN Churches:
Homeless and Hungry Ministry
Digital Library

NEW INTERIM EXECUTIVE DIRECTOR
Bob Lewis ► Learn More
Heart of Ukraine Ministries
Mark & Laura Bohannan ► FACEBOOK



MINISTRY PACIFIC I►NEWSLETTER
Now What?
Mass Shooting Church Info
"You never think something like this is going to happen to you, and then it does."
-Rebecca Bogart, 17 Years Old, Surviver of Marjory Stoneman Douglas High School
---
---
OTHER INTERESTS
---
---

MOVIES & ENTERTAINMENT

I Can Only Imagine in theaters March 16, 2018
God's Not Dead: A Light in Darkness in theaters March 30, 2018
Faith-Based Christian Films
►Movie Details